Researching and recording the church of St John the Baptist
Handing over the Church Record on 2nd October.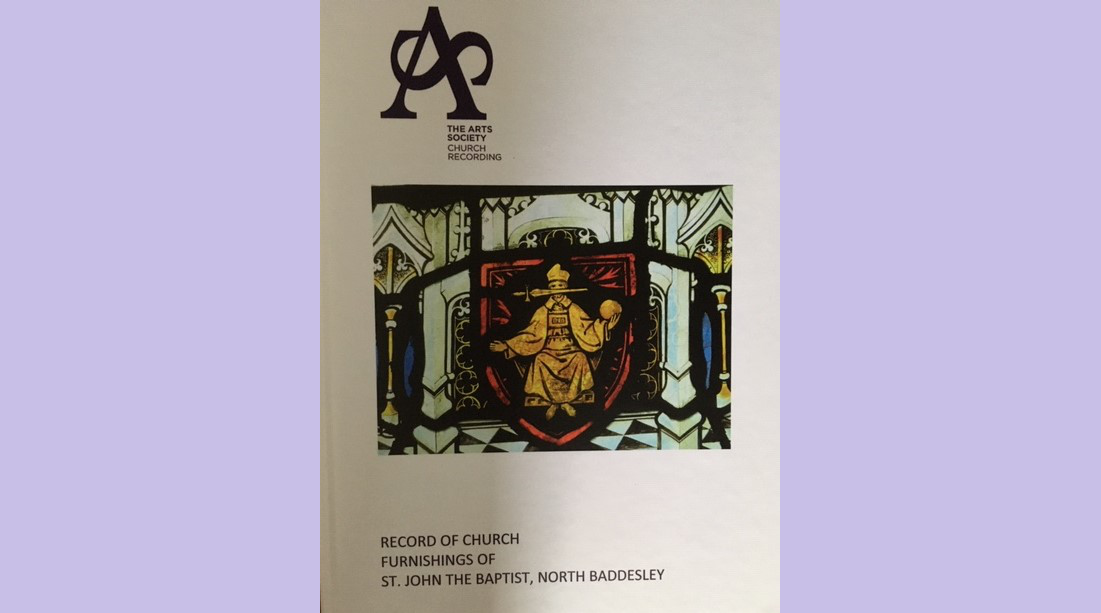 By Ronnie Munday:
In 2016, The Arts Society Romsey (formerly NADFAS – National Association for Design and Fine Arts) embarked on a project at St John The Baptist Church to record and research all its internal contents and furnishings. This is a nationwide undertaking which has been going on for 50-plus years where volunteers have got together to archive the contents of churches throughout the country to a professional standard. To date nearly 2000 churches have been researched. The end product is a bound copy of a book which is provided to the church and also to local and national record archives. For North Baddesley the book runs to 300 pages.
Romsey has conducted three such projects, one of which was particularly helpful when Timsbury Church suffered a devastating fire some years ago and the completed Church Record was used as a reference in planning the rebuilding of that church.
Under the leadership of Ronnie Munday, a group of 8 volunteers carried out the work at North Baddesley and completed the Church Record in 2020. Unfortunately, it has not been able to hand over the end product until now because of the pandemic. An official handover will now take place during the harvest festival service to be held at the church on the 2nd October.
The appendix of the church record details some historical findings uncovered during the research work which had been hitherto unknown. Ronnie Munday also produced a small booklet about their research and will be handing over the run of some 50 copies of the booklet to the church to enable it sell to visitors.